We provide a qualified and unbiased valuation for boats of various sizes and styles. During our inspection, we take into account the overall integrity of the boat. We examine the layout from the inside and outside, and create an inventory of its equipment.
To make the valuation as accurate and thorough as possible, we also consider areas where expenditures may be incurred. In some cases, especially if you're putting up your boats for sale, it would be in your best interest to have boat defects repaired before you get a valuation.
During the inspection, we also ask pertinent questions about the vessel. Queries typical center on the history and other specifications of the boat. Having complete information on the vessel is required to ensure that proper valuation. Our boat valuation service is founded on decades of relevant marine experience and commitment to high-quality service.
The NZ Marine Valuations Proposal/Contract for Valuation is a written document where we can begin to acquire information regarding your vessel. It will allow us to get the specifications of your boat and the purpose of the valuation.
Conversely, the proposal/contract will also provide you with more details on our work. It details the scope of our work, payment details, and our Registered marine Valuer, Ian Walker. The valuation provided will be according to the guidelines of the Property Institute of New Zealand (PINZ), and comply with the standards of the International Standards of London.
We pride ourselves on the high-quality boat valuation service we provide. If you're looking to get your vessel's valuation, contact NZ Marine Valuations.
Please include your mobile number, to help us speed up the process.
Thank you: Ian Walker.
A professionally detailed valuation is required to qualify the details submitted in all respects. To enable an informed decision to be made by the Interested parties, requesting the valuation.
Valuations may be requested for a number of reasons.
To re-insure the vessel for the next 12 months, at current market value.
To arrive at the current market value of the vessel. This may include, for Finance purposes.
To arrive at the market value for an informed decision to be made as to Sell or not to Sell.
A Finance company requesting an update as to market value so as to assist them in their Asset Management decisions.
And no doubt for other reasons, known to the interested parties.
Valuations required on-behalf of Insurance Companies, are obtained by an Insurance Assessor, also referred to as a Loss Adjuster. The vessel and components may have been stolen. These requests may require the valuation to be classified under two headings.

A Pre-accident value. (PAV). What was it worth prior to the accident/ loss.

A salvage value; referring to the value as a wreck, what is the monetary value we estimate a willing purchaser will pay. How this is calculated: A professionally detailed valuation is required to qualify the details submitted is all respects. To enable an informed decision to be made by the Insurer as to final outcome of the claim that originated from a claim for loss suffered by an Insured.
When requesting a valuation, it is important to state to whom it is to be addressed, for what purpose is the valuation required, and to who is the invoice to be addressed.
At the end of the day, there is no point in insuring the vessel and its components for more the current market value, unless you specifically require replacement or an agreed amount stated on the Insurance policy. 
Find out more about our commercial boat valuations that we do for financial institutions.
Contact Us For Your Valuation
To send us an enquiry please fill in the following form, and we will endeavour to reply within 24 hours.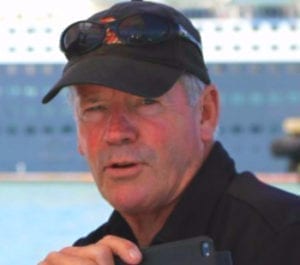 Ian Walker
Managing Director
Phone: +64 027 4921 676 – texts welcome
Office: +64 09 302 4199.
eMail: ian@boatvaluer.kiwi
eMail: ian@marinevaluations.co.nz