What do boat valuers look at during a Boat Valuation?
When NZ Marine Valuations provide yacht and motor boat valuations they are generally for finance or insurance purposes and are market value, rather than replacement value.

When enquiring about a valuation, help us to help you, please enter your mobile number. Thank you
Basis of Valuation
The basis of valuation is Market Value in accordance with the current Property Institute of New Zealand (PINZ) standards. PINZ has adopted the International Valuation Standards Committee. (IVSC) based in London; specifically this valuation prescribes to the standards covered by IVS 2011­2013. We are looking at the general condition of the boat and any faults that the average boat owner may not be aware of.
Buyers and sellers need a boat valuation.
Whether you're looking to buy a powerboat, to sell your much­loved old fishing boat or to trade one mega­yacht for another, you will need an accurate boat value.  If you are looking for a valuation in order to get financial assistance for a purchase then knowledge of these faults is vital as it may cost you more to repair than you wish to spend.  As a seller, you may wish to make these repairs in order to enhance your chance of a successful sale.
What the boat valuer does during a boat inspection
We observe the vessel and take photographs inside and outside.
We view the initial appearance and condition of the boat. How it is perceived is very important for the valuation process.
We walk around the topsides (where practical), followed by the interior and record points of interest as well as the boat's layout.
We then observe below the underfoot (where accessible) and check whether it appears to be maintained.
We require an inventory and specification, electrical and electronics, and safety equipment to be included in the valuation.
A background of the vessel, including matters of interest to enable a picture to be formed. We depend on the information that an owner supplies and ask questions as you are 'trying to sell the vessel'. This is a key factor in arriving at the value and we want to get it right.
Finally we observe areas which will require expenditure. We depend on the information that you are requested to provide – the more information the better. We base on the boat's value on all information provided and the more the better.
What other influences guide a boat valuer?
Whilst all due care is taken to note any defects in respect of the asset no detailed physical 
engineering, service installation or mechanical survey has been undertaken. However, 
where such defects have been noted, due allowance will be made within the valuation.
When preparing valuations it will be presumed that any mechanical, electrical, hydraulic, 
pneumatic and any other installations are in proper working order and functioning for the 
purpose for which they were designed.
We also use a database of vessels that are either for sale or have been sold in the same region as your boat. Where necessary, a similar international database is used.
Trust our valuation of your boat
Ian
walker
has been selling boats and providing boat valuations since 1984. We are 
professionally qualified as boat valuers and are unbiased, objective and professional. A Full 
Member of The Property Institute of NZ, (Plant and Machinery ) Boat Valuer, recognised 
Member of the NZ Marine Industry Association, holding an NZMQ in valuations.
For fast friendly and professional advice on any of your questions please do not hesitate to
contact us
.
Contact Us For Your Valuation
To send us an enquiry please fill in the following form, and we will endeavour to reply within 24 hours.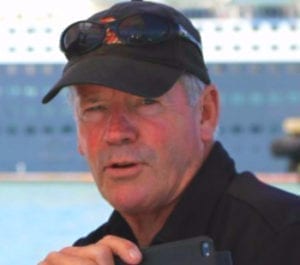 Ian Walker
Managing Director
Phone: +64 027 4921 676 – texts welcome
Office: +64 09 302 4199.
eMail: ian@boatvaluer.kiwi
eMail: ian@marinevaluations.co.nz
Web: marinevaluations.co.nz