We provide a qualified and unbiased valuation for boats of various sizes and styles. During our inspection, we take into account the overall integrity of the boat. We examine the layout from the inside and outside, and create an inventory of its equipment.
To make the valuation as accurate and thorough as possible, we also consider areas where expenditures may be incurred. In some cases, especially if you're putting up your boats for sale, it would be in your best interest to have boat defects repaired before you get a valuation.
During the inspection, we also ask pertinent questions about the vessel. Queries typical center on the history and other specifications of the boat. Having complete information on the vessel is required to ensure that proper valuation. Our boat valuation service is founded on decades of relevant marine experience and commitment to high-quality service.
The NZ Marine Valuations Proposal/Contract for Valuation is a written document where we can begin to acquire information regarding your vessel. It will allow us to get the specifications of your boat and the purpose of the valuation.
Conversely, the proposal/contract will also provide you with more details on our work. It details the scope of our work, payment details, and our Registered marine Valuer, Ian Walker. The valuation provided will be according to the guidelines of the Property Institute of New Zealand (PINZ), and comply with the standards of the International Standards of London.
We pride ourselves on the high-quality boat valuation service we provide. If you're looking to get your vessel's valuation, contact NZ Marine Valuations.
More Info
Due to the nature of our business, we do not have the requirement for a public office as such. We will inspect the asset and provide the valuation in accordance with our ' Contract / Proposal ', which you will duly complete, signed and emailed to us. We must inspect every asset to be valued. The physical  inspection is a requirement by most Insurance and Finance Companies. An exception is in a stolen boat situation when the valuation is PAV (Pre Loss Value).  There are a lot, trailer boats, including Jet skis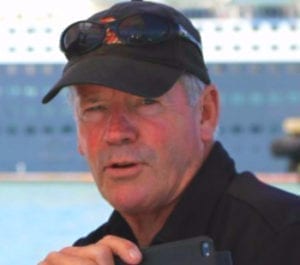 Ian Walker
Managing Director
Phone: +64 027 4921 676 – texts welcome
Office: +64 09 302 4199.
Email: ian@marinevaluations.co.nz
Website: marinevaluations.co.nz
Sean Cassidy
Associate Valuer
Phone: +64 021 911 271 – texts welcome
Office: +64 09 302 4199.
Email: sean@marinevaluations.co.nz